Red Bridge Golf and Country Club

Red Bridge Golf & Country Club, 6801 Gatehouse Rd. Locust, NC (800)-535-9190 Exit to Charlotte Golf Course Directory
Nominated for Golf Digest Best New Course for 2011.
Fees
Please refer to the Red Bridge Web site for the latest pricing.
Directions from Charlotte
From Charlotte take Highway 24/27 East towards Locust. You will pass the intersection of I-485 and then the intersection of Hwy 601. Continue East on 24/27. The entrance to the Red Bridge golf club will be on your left. The red Bridge Golf course is about 15 minutes from the intersection of I485 and 24/27.
Tee Times
Call 704-781-5231 for Red Bridge Golf reservations. .
General Policies
Non-metal spikes shoes are required footwear. Men must wear clean shirts with collars and sleeves, plus hemmed shorts or slacks. Tube and tank tops are not permitted at Red Bridge Golf
Facilities
Pro shop and snack bar
Practice
The red Bridge golf practice area includes a driving range and putting green.
Statistics rating/slope
Black 6735 yards 72.5/138, White 6402 yards 70.2/128, Gold 5768 yards 67.3/115, Red 4913 68.1/123 (women)
Other Facts
Red Bridge Golf & Country Club is a very well maintained course with large greens and generous fairways, built to challenge all skill levels. This is a public golf course set out from Charlotte in the North Carolina countryside without the usual clutter of residential homes.
Personnel
Jonathan L. Snyder is General Manager, Course Architect is David Postlethwait.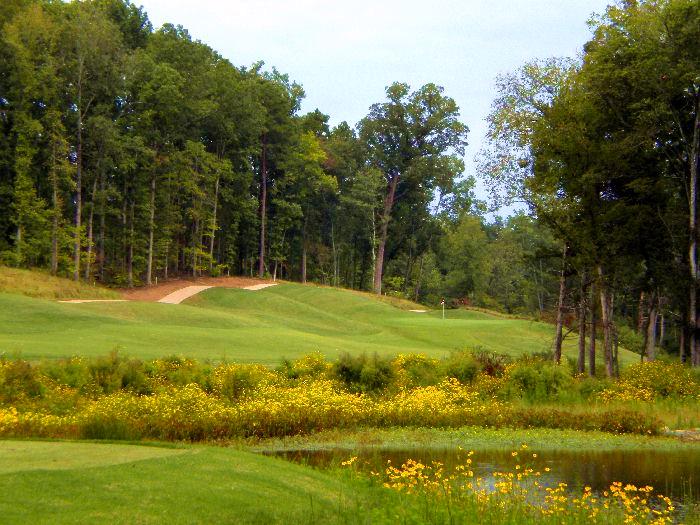 Breathtakingly beautiful, this amazing Red Bridge golf track will challenge golfers of all abilities. Complete with distinct topography changes and water holes created by a natural stream that winds through the course, all 18 end with velvety Mini-Verde greens. The Red Bridge course is one of only a few in the country with this type of suburb green.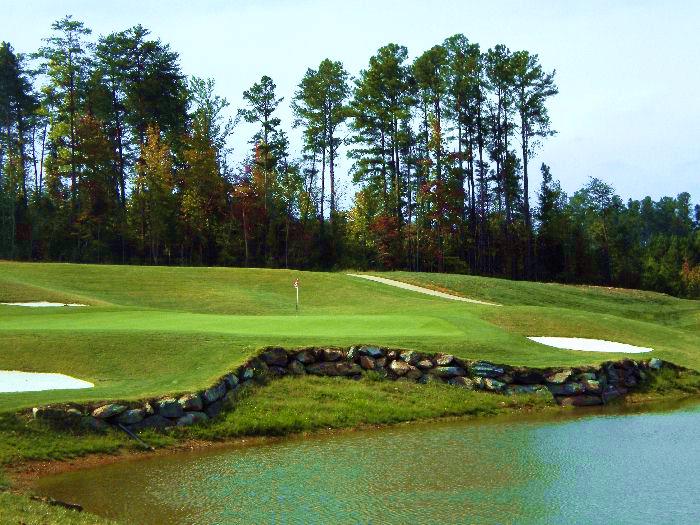 Copyright © 2009 Automated Design Systems

Added 9/30/2009