.......................Charlotte National Golf Course...
................ .......6920 Howey Bottoms Road, Indian Trail, NC 28079, (704)-882-8282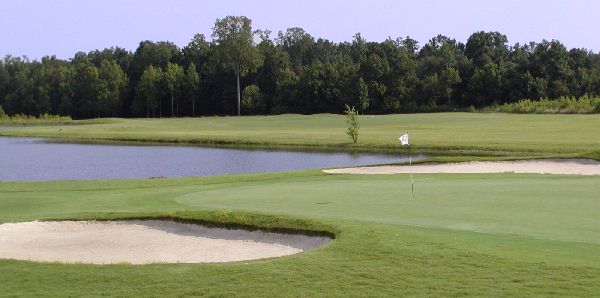 Photos of 18 Holes
Click Hole Layouts to take a tour of all 18 holes. For each hole there is a photo from the tee and an a view of the green. To go back click Charlotte Golf
Directions
From Charlotte take Independence Drive (74) east to 51 north. At Lawyers road make right. Turn left at Millgrove road to Howey Bottoms Road. Take right and course is 600 yards on left.
Fees
$35 on weekdays before 12pm, then $29 (senior $22) . $45 on weekends before 12 noon, $39 12pm to 2pm, then $35.
Policies
Proper golf attire required. No coolers -coolers available at snack bar.
Facilities
Pro shop and snack bar.
Practice
The practice areas includes a driving range & putting green.
Statistics rating/slope
Green 7227 yards 74.6/129, Blue 6706 yards 71.7/123, Gold 6002 yards 68.4/116, Silver 5423 yards 71.3/127
Other Facts
Charlotte National has no houses built along the sides of the fairways, it has no double level or steeply sloped greens, (the putts actually go where you think they should) and it has some generous fairways. If you play good golf you should score well here. The 17th hole above provides a wide enough fairway to avoid the lake that borders it but you still must come back close to water to get to the small green. The stone bulkhead below guards the par five 13th green. Both golf holes are typical of Charlotte National.